New Delhi: Swar Dharohar Foundation is organizing a confluence of music connoisseurs and multilingual in five states of the country, Organized by the Ministry of Culture and Swar Dharohar Foundation. This event was organized in Golconda Fort, Hyderabad. In this event, the country's renowned music artists and multilingual talents and poetic talents showcase their cultural performances.
This festival showcases the culture of five different states of the country. Swar Virasat Mahotsav, Music's Fun Writer and Majority Literary Festival, is being organized in collaboration with the Ministry of Culture. In the presence of Honorable Minister of Culture, Tourism and Development of North-Eastern region Shri G. Kishan Reddy, On the first day of the festival, the performance was showcased by famous singer and composer Shankar Mahadevan and on the second day, the country's renowned poets and Mushaira Noman Shouk, Dr. Tariq Qamar, Nusrat Mehdi, Vijay Tiwari, Javed Musiri, Shadab, Shri Niwas Rao, Zia Tonki, Bhusavali, Haider Aman Haider, Asrar Chandervi, Rashid, Abdi, Sutlej Rahat, Shahid Anjum, Asfi, Kokab Zaki presented.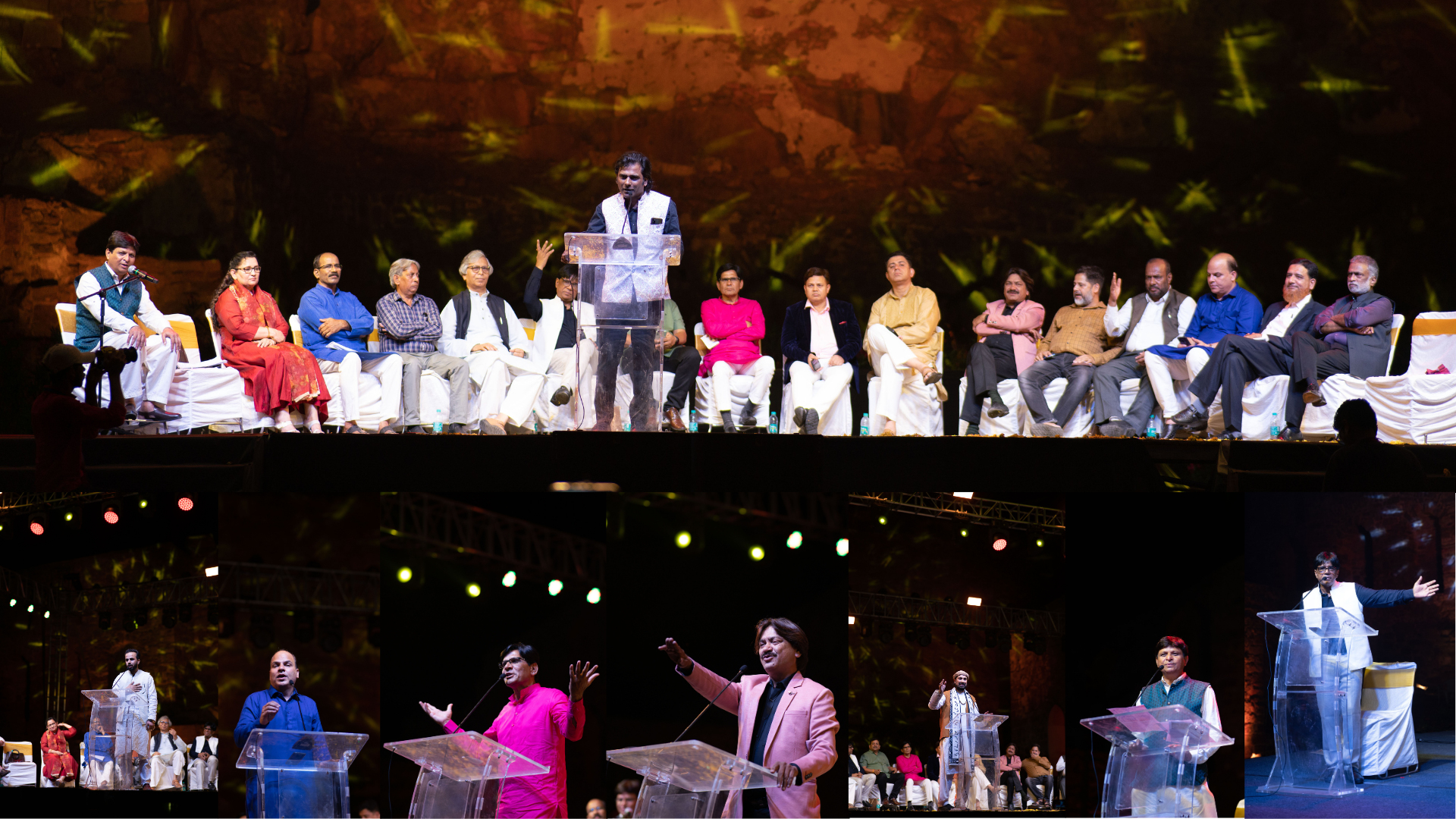 By this festive event, it's understood that if the countrymen unite themselves with love, then God is with us, and this is also the message of "Amrit Mahotsav of Independence," i.e. Sabka Saath Sabka Vikas.
According to Ghulam Mohammad Khan, The President of the Swar Dharohar Foundation, India is an example of Unity in Diversity for the whole world. This is the truth. It's not a responsibility to save our heritage, but of course, it's the duty of every Indian to follow the heritage.
Instagram: https://instagram.com/swardharohar?igshid=YmMyMTA2M2Y=
Facebook:   https://www.facebook.com/swardharohar?mibextid=ZbWKwL
Website: https://swardharohar.org/about-us/